Friends of Strays welcomes new MEOW Now team members
Friday, May 12, 2023
Exciting news: our MEOW Now program has two new full-time TNVR advocates!
Friends of Strays now has a MEOW Now Manager and a MEOW Now Program Coordinator! We'd like to wish a warm welcome to Corinna Powers and Mary Vretas.
As the coordinator, Mary will be spending most of her time in the field with a trap in her hand. Corinna will be managing the program and working directly with volunteers to connect with caregivers and strategically target the program where it's most needed. Learn more about them below!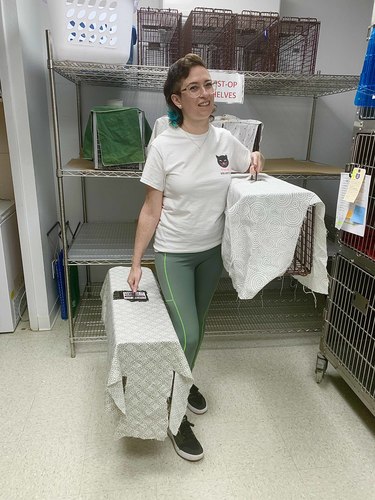 Corinna Powers, MEOW Now Manager
Corinna has a background in nonprofit management and has been working and volunteering in shelters for several years. Corinna is passionate about caring for animals and is excited to be leading the MEOW Now program. She sees TNVR as the best, humane option for caring for community cats. Her hope is to grow MEOW Now so that all community cats receive the care and kindness they deserve. Her previous role at a nonprofit was managing services for seniors and people with disabilities. Corinna has two cats, one of whom is a TNVR cat! She has dreams of making Lindy the poster child for TNVR.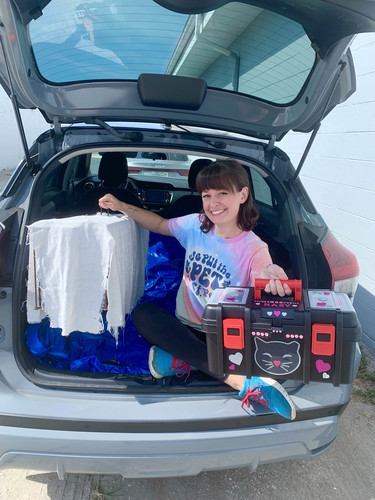 Mary Vretas, MEOW Now Program Coordinator
Mary may have a background in Elementary Education, but she is no stranger to snipping and tipping. She was a kindergarten teacher for 8 years—but that's sort of like herding cats, right? Mary's a passionate animal advocate and has worked in dog rescue for many years and has spent time pulling dogs from low-resource shelters and fostering. When she isn't dancing with her three cats—Agatha Christie, Huckleberry Finn, and Lilith—she is an animal portraitist who paints shelter dogs to raise awareness of the shelter plight. Mary got into TNVR because she feels strongly about giving animals a second chance. Mary's hope for MEOW Now! is to spread the word about TNVR so that people understand that it is the most humane option for controlling the community cat population. Mary is enthusiastic about growing MEOW Now! and getting the community involved in these rewarding and life-saving efforts.
"TNVR gives community cats the opportunity to live their lives happily and healthily outside with a caregiver who loves them," Mary said.


Want to support the important TNVR work of Corinna and Mary through MEOW Now? You can donate directly to help community cats live happier, healthier lives!