Adoption Center reopens Friday, Sept. 30, 2022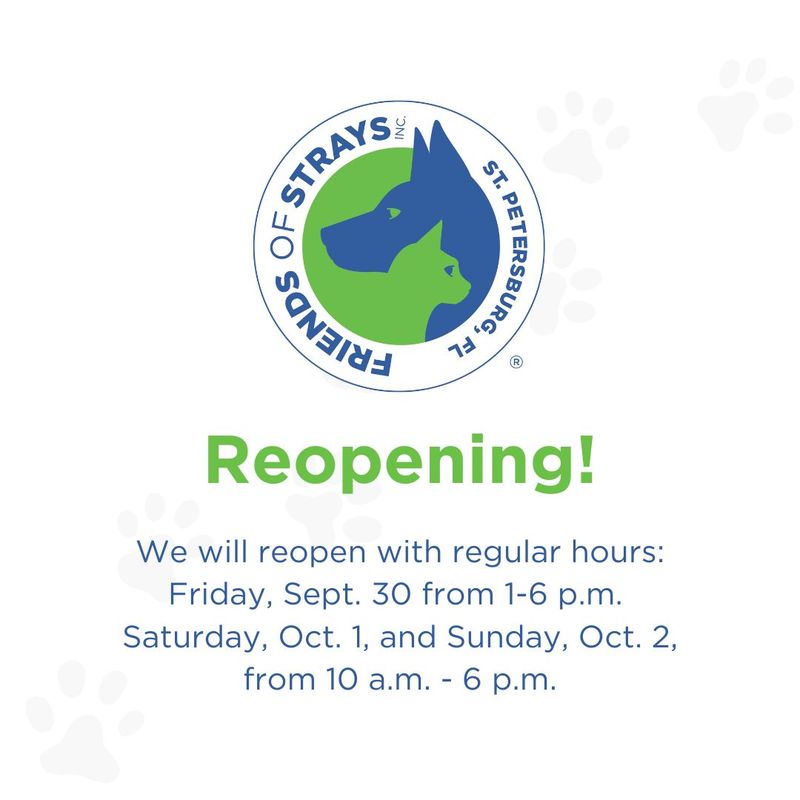 Thursday, September 29, 2022
After hunkering down for Hurricane Ian, our adoptable kittens, cats, puppies and dogs are ready to get out of this shelter and go home!

Adoptions: Our shelter and Adoption Center will reopen Friday, Sept. 30! We will return to our regular hours tomorrow through the weekend, so we will open from 1-6 p.m. Friday and 10 a.m. - 6 p.m. Saturday and Sunday for adoptions.

Volunteers: We need you for our regular volunteering opportunities! Please go ahead and sign up for shifts this weekend through your Better Impact account.

Pinellas Cats Alive! intake: intake will resume regular hours beginning Sunday, Oct. 2, from 10 a.m. - 6 p.m.
Donations: We ran through a lot of towels during the storm! If you have new or gently used towels you would like to give away, our shelter would be very grateful. Donations can be dropped off 10 a.m. - 6 p.m. Friday through Sunday.