Pawsgiving Adoption Special: Nov. 16 - 20!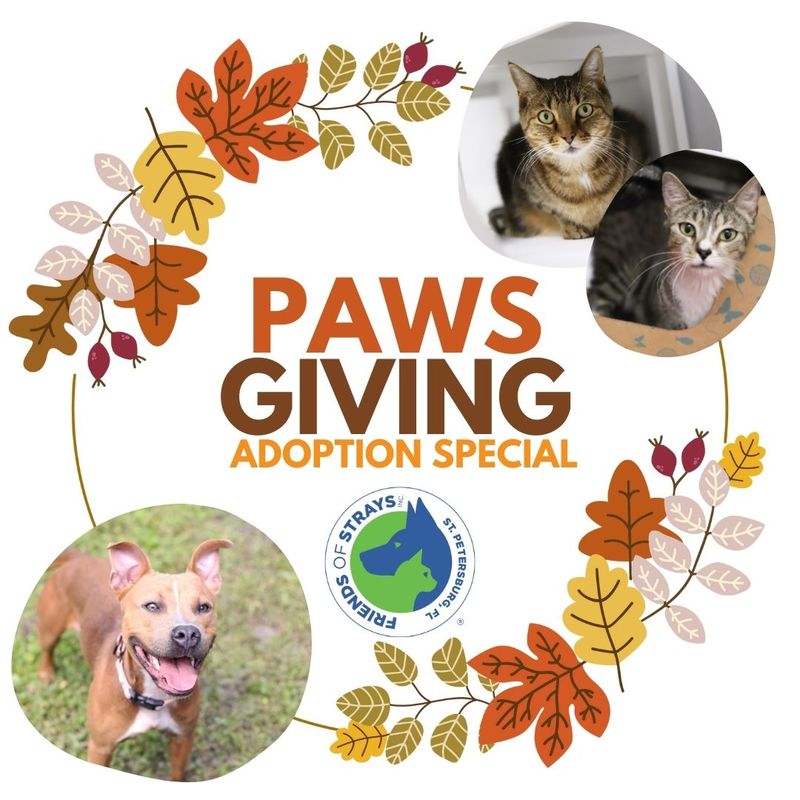 Tuesday, November 15, 2022
Come celebrate Pawsgiving with Friends of Strays: Nov. 16-20, the adoption fees for all of our pets will be reduced by 50%!
Whether you're looking for a new feline friend or a puppy pal, everyone's adoption fees count in this adoption special so we can get our adoptable cats and dogs home for the holidays.
Get someone to help you clean up those turkey crumbs!