Friends of Strays becomes one of first shelters in Pinellas County to open adoptions 7 days a week!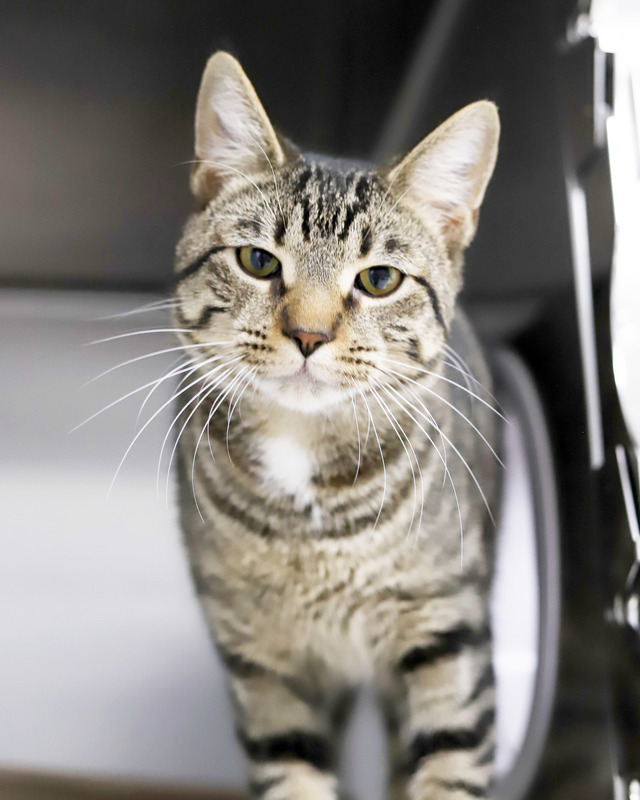 Monday, February 27, 2023
ST. PETERSBURG, Fla. – Friends of Strays is excited to announce that we are one of the first shelters in Pinellas County to offer adoptions 7 days a week!
Many shelters across the nation have been experiencing an overcrowding crisis, with new animals in need arriving every day. Friends of Strays partners with many Florida municipal and county shelters to transfer animals to our shelter when they are at capacity, and we help members of our community who are faced with the difficult decision of needing to give up their pet. This week alone, we are taking in 33 pets for our adoption program.
Our shelter will now be open for adoptions from 10 a.m. to 6 p.m. 7 days a week. We believe that by expanding our hours, we can help our fellow shelters and our community while making adoption even more accessible to those who are looking for the loving companionship of a cat or dog. This achievement falls in line with the core tenants of our mission: to inspire compassion for all animals, to provide shelter and humane care to homeless animals, and to promote adoption and responsible pet ownership.
In 2022, more than 1,700 pets were adopted from Friends of Strays! With a major physical expansion underway and these increased adoption hours, we are determined to grow that number year over year.
"We always aim to be a resource not only for individuals in our community but also for our partners in shelter and rescue," said Dara Eckart. "We're all working toward the same goal: finding new and loving homes for homeless animals. We believe this expansion will help even more pets in need!"
--
Friends of Strays Animal Shelter is a 501(c)3 nonprofit and St. Petersburg's oldest no-kill animal shelter. Founded in 1978, our top priority is to connect animals in need of rescue with people who will love them. We are located at 2911 47th Ave. N., St. Petersburg, FL 33714. Learn more about us on our website: friendsofstrays.org