Thanksgiving Weekend Shelter Hours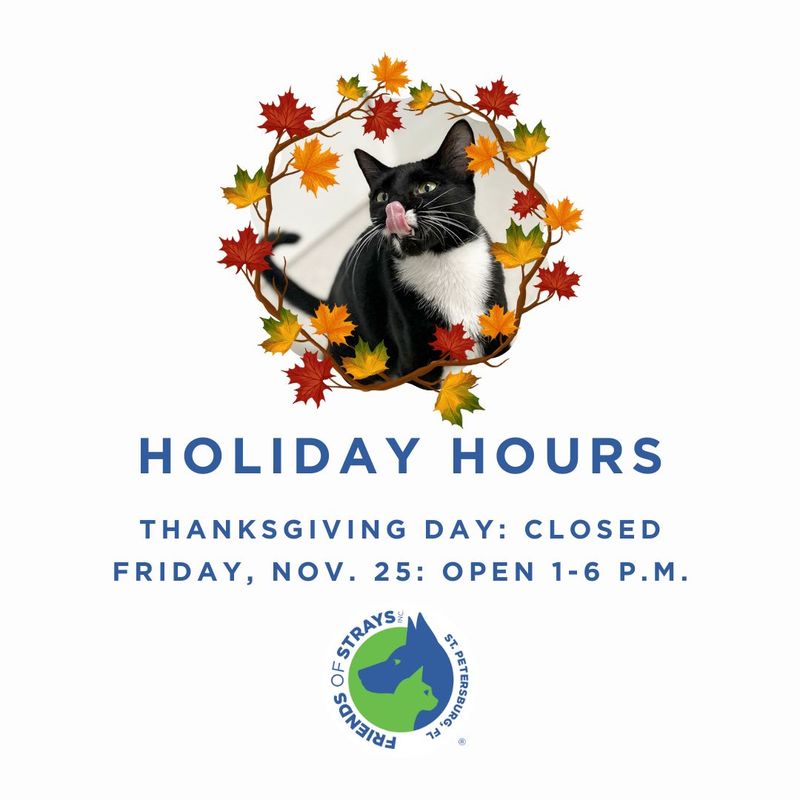 Friday, November 18, 2022
Our Adoption Center will be closed Thanksgiving Day, Thursday, Nov. 24. We will reopen Friday, Nov. 25 and resume regular operation hours (1-6 p.m. Friday, 10 a.m. - 6 p.m. Saturday and Sunday).
Intake for Pinellas Cats Alive! will be closed Wednesday, Nov. 23 and Friday, Nov. 24. Intake will resume regular hours Sunday, Nov. 27, from 10 a.m. - 6 p.m.
Have a wonderful holiday weekend!