Friends of Strays launches The Puppy Project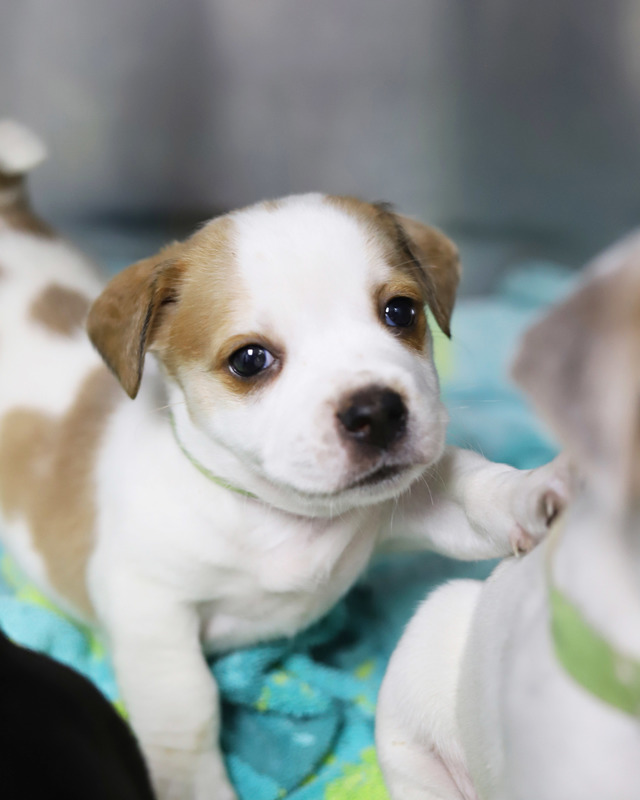 Wednesday, February 1, 2023
Friends of Strays Animal Shelter is proud to announce the launch of a new program aimed at reducing the number of unwanted dogs who end up in shelters.
The Puppy Project is a community resource for pregnant dogs or dogs who recently gave birth. Depending on the stage of the dog's pregnancy, we can discuss options with the owner. For puppies already born and weaned, Friends of Strays will spay the mother dog and return her to the owner at no cost and keep the puppies to adopt out to loving homes. This way, the burden of finding homes for the puppies is relieved from the owner, and we can all ensure the dog cannot conceive again.
February is Spay and Neuter Awareness Month. According to the ASPCA, 3.1 million dogs enter a shelter every year. As cute as puppies are, unplanned litters often end up in the shelter, where they are at a high risk of euthanasia if the shelter doesn't have the resources or capacity to care for them, as puppies require more intensive care. As St. Petersburg's oldest no-kill shelter, Friends of Strays is dedicated to creating a better world for pets and the people who love them.
"We strive to be not just an animal shelter, but also a community resource. The Puppy Project is just another way we are trying to help out pet owners in our community while preventing more pets from ending up in shelters," said Dara Eckart, Friends of Strays CEO.
To learn more about The Puppy Project, click here.
Friends of Strays has other programs already established to help reduce the repopulation of cats and to divert kittens from shelters: Pinellas Cats Alive! and Kitten Heroes.
FRIENDS OF STRAYS ANIMAL SHELTER
Media Contact: Jessica Salmond, Communications & Marketing Manager
727-522-6556 ext. 100