Looking for love? Try Speed Petting Feb. 11-18, 2023!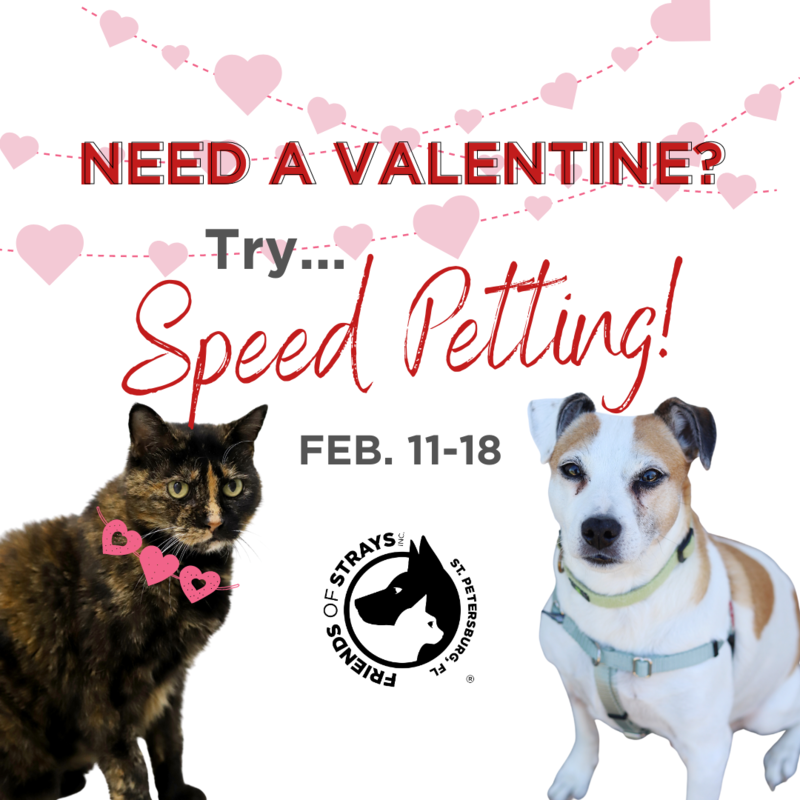 Tuesday, February 7, 2023
Have you been looking for love in all the wrong places? Swiping right over and over without a single connection?
We can help!

Come to the shelter during Adoption Center hours Feb. 11-18, 2023, and try Speed Petting! Answer a few short questions to help us get to know you, and our adoptions staff will pair you up with your best match! We'll look for compatibility in lifestyle, activity level and more to see who would be the love of your life.

Our Adoption Center is open Wednesdays through Sundays from 10 a.m. to 6 p.m.!