Featured Pet: Arigon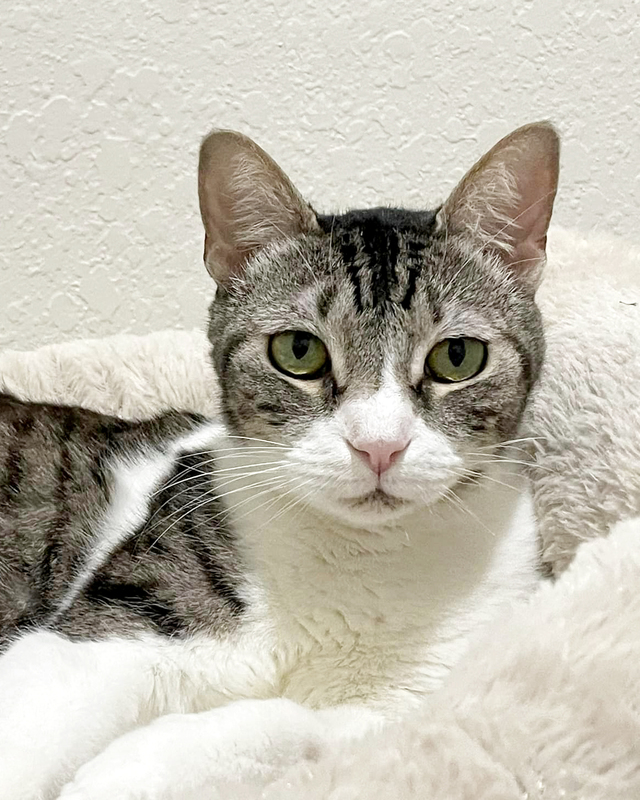 Tuesday, June 6, 2023
Are you looking for a nice, quiet roommate to hang out with when you come home from work? Arigon might be the perfect fit! He's been spending some time in foster and opening up into a sweet, gentle boy who is learning how to play and even starting to catch on to "fetch!" Here's what his fosters have to say:
"He would be perfect for someone who works during the day, because he hides during the day and comes out at night! He does come out of hiding for treats, brushes, petting, and playtime. He loves catnip and makes 'biscuits ' with his paws...even in the air!"
Arigon recently came back from his foster home and is readjusting to the shelter. He will make a loving companion! We're open 10 a.m. to 6 p.m. for adoptions.