Admissions
Found a Stray?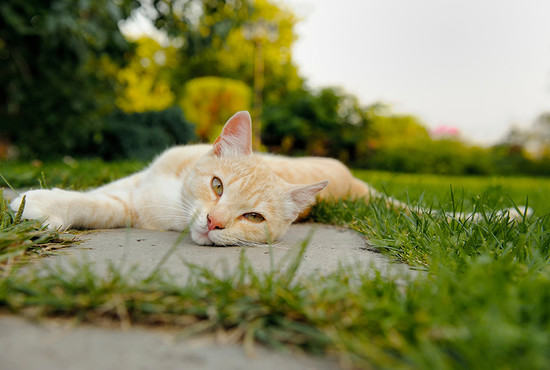 Friends of Strays is a no-kill, limited admission shelter. We accept stray or abandoned cats and kittens from in or around Pinellas County, as space and resources permit. If you've found a friendly cat or kitten without identification and would like to turn it in to us, please set up an intake appointment with our shelter director at 727-522-6566 x105 or mari@friendsofstrays.org. Animals will not be accepted without an appointment.
When arriving at the shelter, please be sure to have the animals contained in a carrier or crate. You must have a valid photo ID. If you have any information on the history of the pet, or any previous medical care it received, please bring that with you as well.

We will evaluate the pet for health and temperament at the intake appointment. At that point we will let you know if we are able to accept the animal into our care. There is no set fee to bring in an animal, however we do ask for a monetary donation to help us care for all the animals under the Friends of Strays umbrella. We keep our doors open because of generous donations from our community, so whatever you can give is appreciated.
Per our agreement with Pinellas County Animal Services, all stray dogs or cats with identification must be referred to PCAS or your county animal services to aid in pet owner reunification.


owner surrenders
Currently, we do not accept owned pets. Pinellas County defines an Owner as any person possessing, harboring, keeping, or having control or custody of an animal or, if the animal is owned by a person under the age of 18 years, that person's parent or guardian. We understand how difficult it is to surrender a pet to a shelter and luckily, we have other shelters in our county that accept owner surrenders by appointment:

SPCA Tampa Bay 727-586-3591
Humane Society of Pinellas 727-797-7722

*In the case you have a mom cat or dog with a litter, you may be eligible for our Keep the Mom Program. Keep the Mom is designed to keep adult animals in their home and out of the shelter system. You'd surrender the babies to us, and we'll spay, vaccinate, and microchip mom at no cost to you. Restrictions apply. Please email Mari@friendsofstrays.org to inquire about Keep the Mom.